West Campus Concepts
Eastern Michigan University | Ypsilanti , Michigan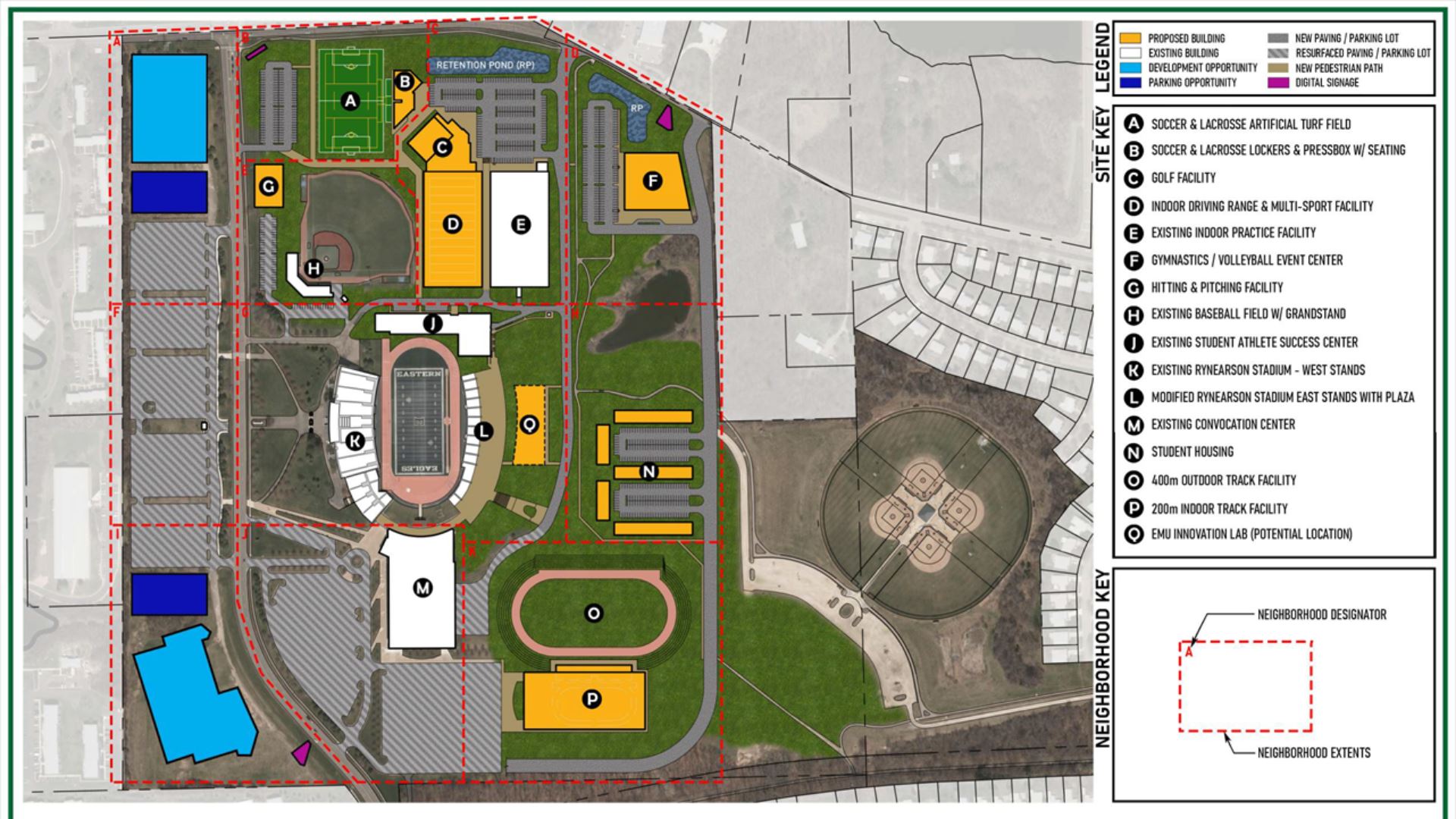 OSPORTS provided Master Planning services for the West Campus of Eastern Michigan University, in collaboration with Wade Trim Engineering for site civil and surveying.
The scope of work included within the Master Plan consisted of multiple concepts for new facilities to house the University's numerous athletics teams and host a variety of local and national events. The overall program included an indoor practice facility for multi-sport use, a new golf practice facility, new track/field complex, gymnastics and volleyball practice/competition venue with eSports capabilities, new soccer/lacrosse complex and a new hitting facility for baseball. Building programs were supported with new site improvements, including a formal "Main Entry" to the complex, digital site/wayfinding signage, parking, pedestrian pathways, utility upgrades and storm water management. In addition to the athletics portion of the WCMP, the scope also included a potential West Campus Housing/Dining Complex study, with options for potential Public-Private Partnership development opportunities.
The master plan broke down the west campus into 12 development neighborhoods that were each designed to accommodate flexibility and adaptability for the university and individual project timelines. These difference zones each identified individual programs and use definitions to be used for future campus planning, recruitment, and funding.