TIAA Bank Field Perimeter/Entry Assessment & Renovation
Jacksonville Jaguars/ASM Global | Jacksonville , Florida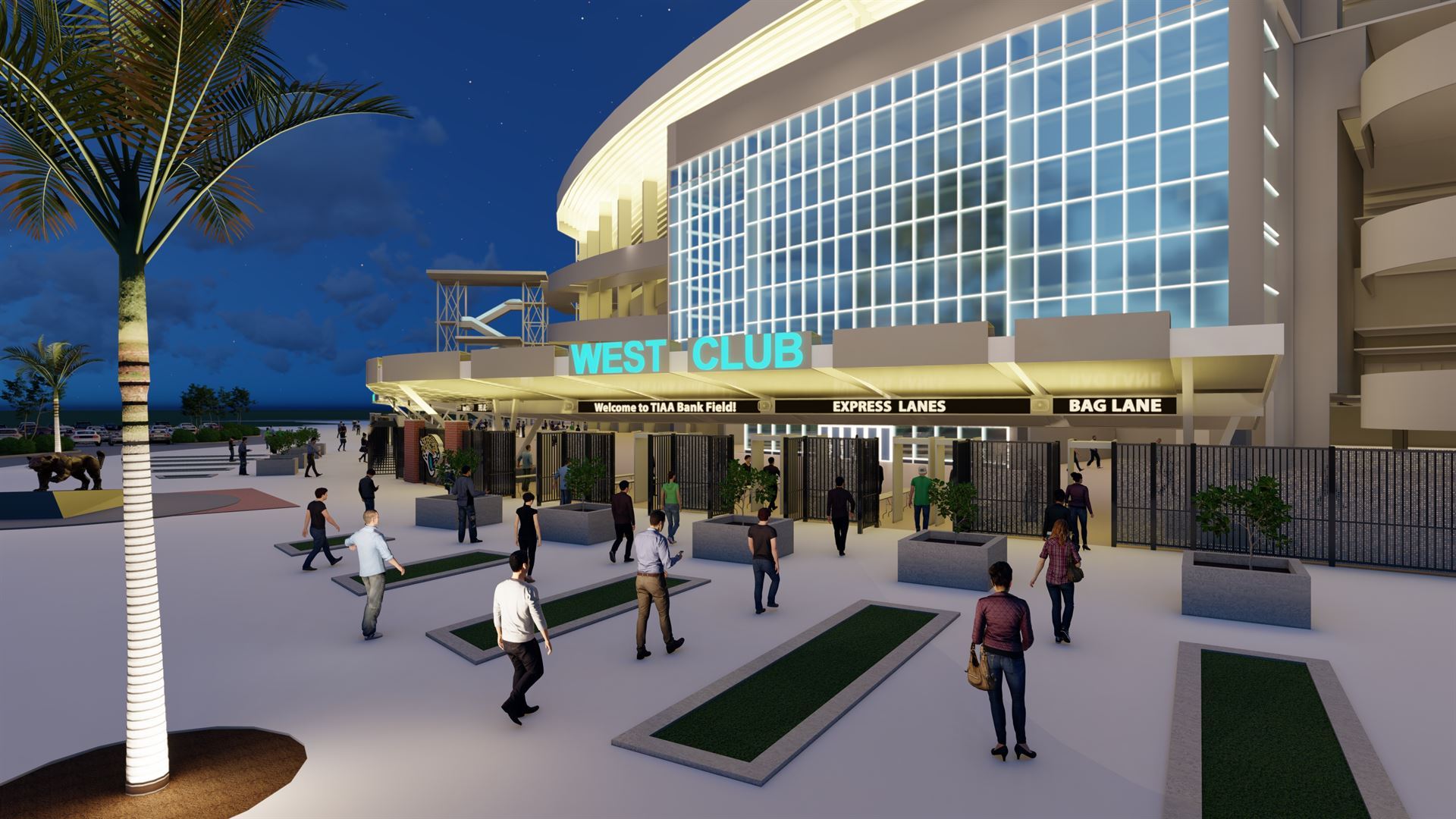 In the spring of 2020, OSPORTS was retained by the City of Jacksonville, ASM Global and the Jacksonville Jaguars to perform a facility assessment and design study to evaluate the existing perimeter sequence. The scope of work was to prepare a comprehensive design and plan for TIAA Banks Field's entry gates, including but not limited to, operational maps at each gate, queue lines for fans, hardened 100 foot perimeter, utility infrastructure, shade for staff and fans and other items defined in more detail described below.
The goal of this new project was threefold:
1. To provide additional entry points and allow for expedited queue times
2. To providing shade on the interior of the fence perimeter to mitigate effects of weather (sun and rain) on scanning equipment and alleviate staff from direct sun, rain and lightning at gates
3. To address pass through security concerns in the remaining fence perimeter panels
In addition to the defined project goals, the design team concurrently evaluated security and screening requirements of post Covid-19 entry protocol and operations to enhance social distancing strategies as well as recommended guidelines by the NFL and other government authorities.