Sports Force Park
Erie County | Sandusky , Ohio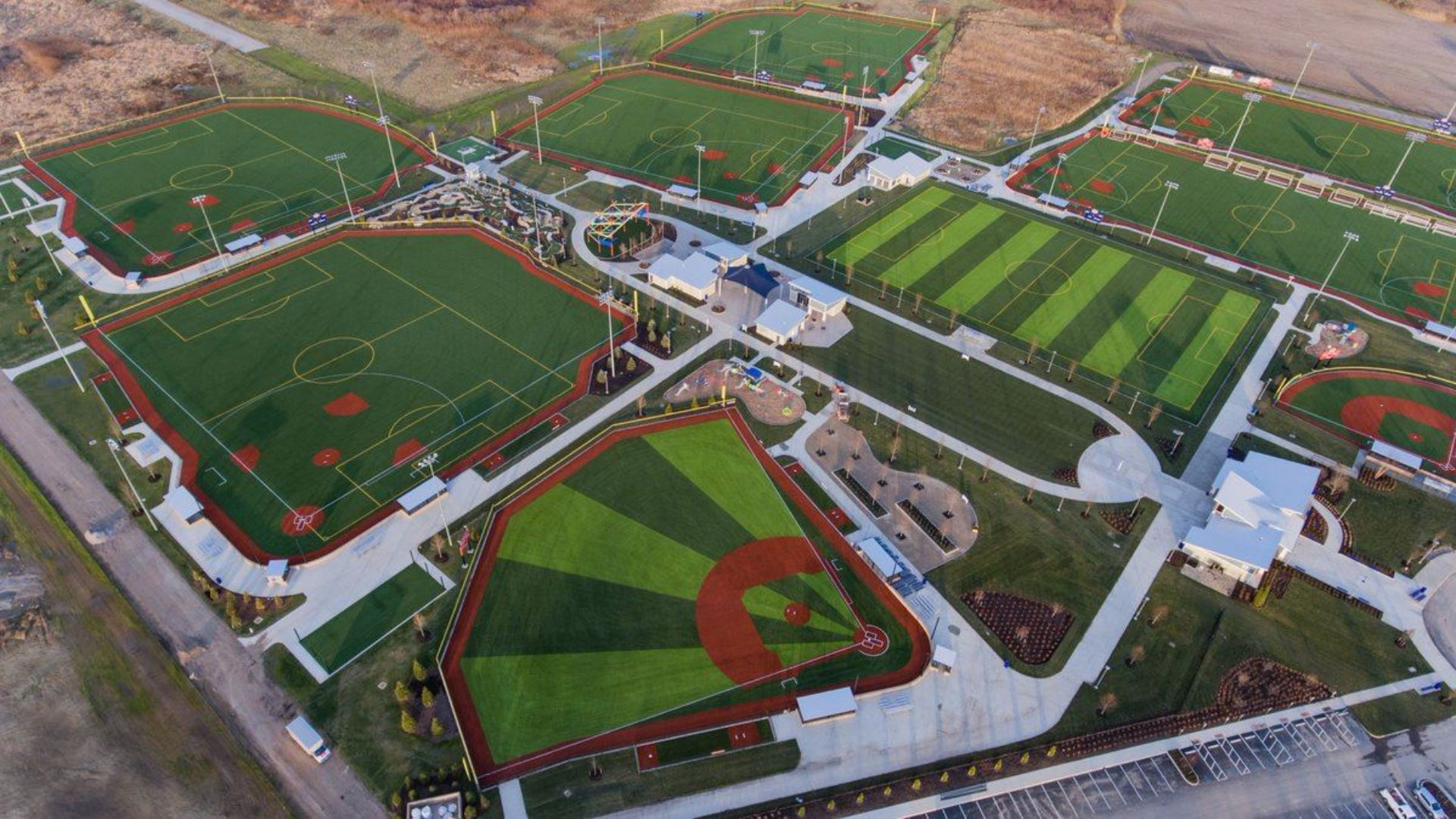 OSPORTS provided Owner's Representation services for Erie County for the development, design and construction of the new Cedar Point Sports Center in Sandusky, Ohio. This new venture between Cedar Point, Erie County and Georgia-based Sports Force Parks was a $23.5 million project that included a sports center capable of hosting major amateur competitive events in several sports, including softball, baseball, lacrosse and soccer.
The 57-acre venue features nine multi-purpose, synthetic turf fields; four NCAA-regulation baseball fields; eight NCAA-regulation soccer and lacrosse fields; plus a championship baseball/softball stadium, training areas and an ADA-accessible field. In addition to the fields, the park includes a large area designed to entertain young athletes and their families when they're not playing in a game. This "great lawn" area includes an 18-hole miniature golf course, a trampoline park, a ropes course, food vendors, an inflatable screen for movies, playgrounds and more.
As the Owner's Representative, OSPORTS was an advocate for Erie County throughout the design and construction process by protecting the County's interests to ensure this investment achieves the desired result. Some of the specific services OSPORTS provided include: assistance with Public Outreach meetings; vetting and verification of program funding sources; budget and schedule review; design reviews at major milestone deliverables and attendance at review meetings; assistance with value engineering determinations and constructibility reviews; and construction administration services such as monitoring construction schedule and budget, reviewing contractor payment requests, and observing construction and ensuring conformance to Owner requirements.